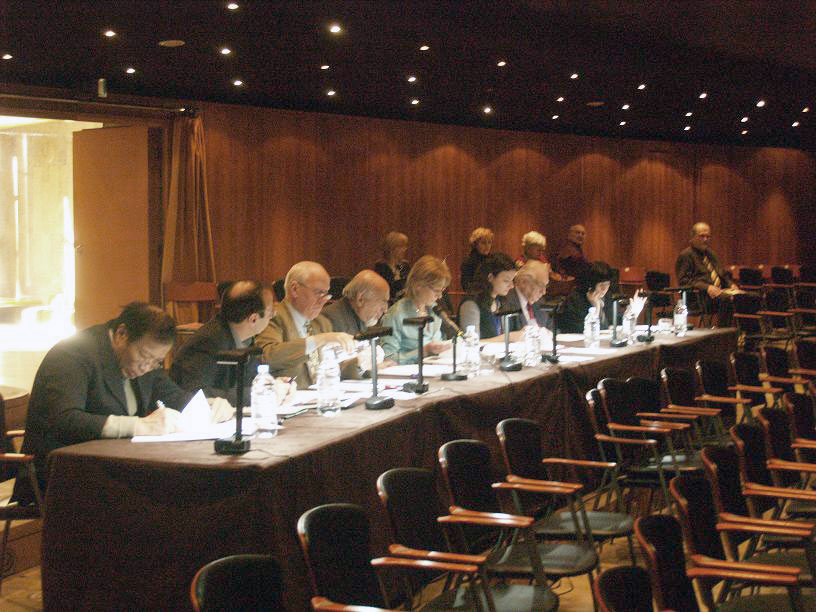 THE BORD OF JUDGES AT THEIR TABLE IN THE VATRSLAV
LISINSKI SMALL HALL. THE FIRST STAGE MAY START.
COMPETITION
The 4th International Svetislav Stancic Piano Competition
Zagreb, 7th - 13th February 2011 |
- 58 competitors expected to play in the 1st stage
- In the evening of February 6th, ahead of the competition, the competition jury member Ms Elisa Virsaladze, will hold a solo recital in the cycle Forte Fortissimo of Zagreb Concert Management. Competitors and other members of the jury will be attending the concert.